Contact Sales
Get in touch
Please fill in the form given on the left side and submit it. We normally get back with in a day or two depending on the weekday or holiday.
---
The Office
Scaled Aviation Industries (Private) Limited
Address: Royal Hangar, Walton Airport, Lahore, Pakistan.
Company Contact:+92 3000 SCALED (03000 722533)
PTCL Phone/Fax: 0092-423-5883306, 0092-423-5918196
Email: sales@scaled.com.pk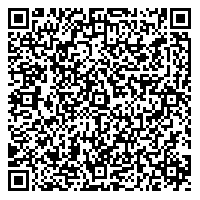 Please scan the above QR Code using your mobile to save our Sales Department contact information. You can use this QR code to also help navigate to our offices using google maps.
---
Business Hours
Monday - Friday 9am to 5pm
Saturday - 12pm to 5pm
Sunday - Closed